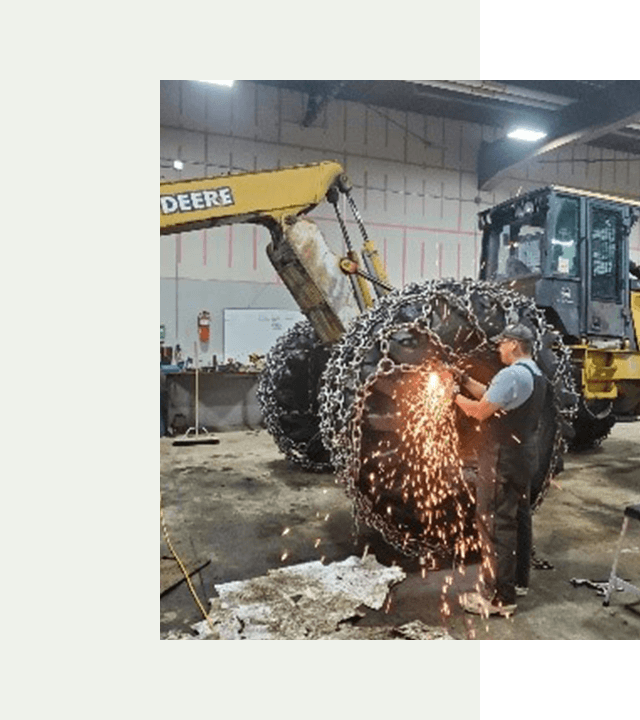 The Sustainable Energy for Galena Alaska harvesting process involves using advanced machinery, including a Hitachi ZX200 with Waratah 622 processor head, for felling, de-limbing, and stacking trees. The John Deere 748G skidder, equipped with a front blade and grapple, is utilized for field transportation and limited route clearing. The logs are transported to the processing site by a self-loading truck and processed into a usable product by a knife chipper. The Hitachi ZX200 with Waratah 622 processor head is an efficient machine capable of effectively felling trees between 4 and 22 inches in diameter.
A recently acquired self-loading truck provides increased efficiency in harvesting by enabling organized loading and unloading, creating taller deck stacks, and facilitating the transportation of materials for processing. The truck has a maximum carrying capacity of 20+ tons and can accommodate logs 20-40 inches in length. In addition to the truck, the Bandit knife chipper is utilized for processing logs, with a maximum capacity of 14 inches in diameter.
A lease or contractor agreement is developed for additional equipment or specialized harvest functions to ensure all necessary equipment and functions are available. Access routes will also be constructed utilizing a dozer for shearing stumps, leaving the soil, and positioning, smoothing, or compacting accumulated snow. An excavator may traverse areas with larger diameter stumps and deeper root systems if required.
chipper is utilized for processing logs, with a maximum capacity of 14 inches in diameter.
SEGA intends to implement Best Management Practices (BMPs) to mitigate the ecological impacts of harvesting and enhance conditions for various forest values. These efforts will involve implementing positive-impact logging strategies, which will be complemented by disciplined monitoring and adherence to recognized protocols and regulations, such as the Alaska Forest Resources & Practices Act 2013 with 2015 amendments.
The specific actions to be taken by SEGA will revolve around five critical functions, including:
Extraction activities will take place during the winter to protect ground vegetation and reduce exposure to mineral soil. Harvest units will only be entered when soil frost depth meets or exceeds 6 inches or snow accumulation provides adequate load-bearing capacity (8-12 inches). The wide footprint and tracked wheels of the harvester, along with the wide tires of the skidder, will reduce ground pressure and soil compaction.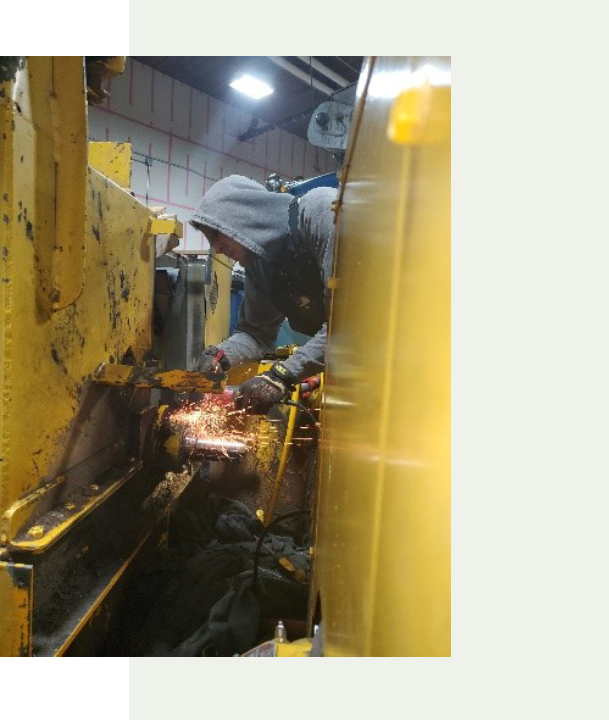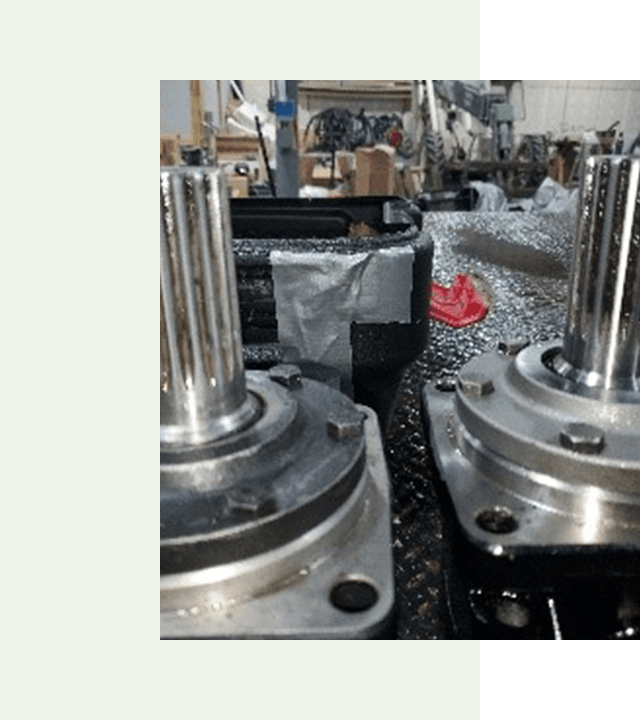 SEGA has obtained permission to cross State Department of Transportation Airport property to access GYL lands. After minor widening, these routes will serve as future entry and exit points. Through discussion and careful consideration of initial harvest locations, it has been determined that the training session and extraction of two years of biomass will be performed in the southwestern portion of the sale area.
Approximately 25 poplar stands are dispersed in narrow swaths, each measuring 1.4 acres. One mile of winter road will need to be constructed to access these units, and an additional mile and a half may be required depending on the results of scheduled ground truth timber cruises to determine the remaining volume needed. Aerial and map reconnaissance suggests sufficient volume exists in the 170-acre parcel further north, which could bring the total forest route distance to two and a half miles for the initial harvest season. Under this scenario, the furthest transport distance would be approximately 4 miles.
Want to know more about our harvesting practices? Get in touch with us.